Prof. Rimantas Kočiūnas, Ph. D., Director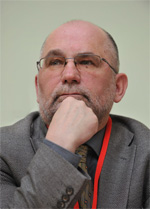 Psychologist and psychotherapist, founder of the Institute of Humanistic and Existential Psychology. Students often call Rimantas Kočiūnas the father of existential psychology in Lithuania and one of the most prominent advocates of this paradigm in Eastern Europe. Since the very beginning of the Institute in 1995, about 1500 students from various countries and even continents have studied there, but Prof. Kočiūnas recalls everyone by name and never misses their birthdays sending a postcard with greetings.
Ph. +370-687-17336, email: rimask@hepi.lt
Rimvydas Budrys, Deputy Director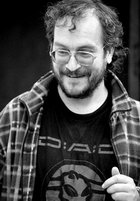 One of the founders of the Institute, psychologist, author of the seminars on mythic experience and intercultural psychology, facilitator of silent group marathons and supervision groups for psychologists and therapists. Since 1992, he hosts mythology seminars (at present, intercultural symposia) in Palanga every fall. Students also appreciate his role as an organizer and chef of concluding dinners after each of their seminars.
Email: rimasbudrys@gmail.com
Leonas Judelevičius, President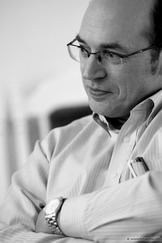 Psychologist, translator and pilot (and, certainly, one of the founders of the HEPI) Leonas Judelevičius claims that "becoming a psychologist is forever". Perhaps that's why the professional airline captain never drifts away from psychology even staying abroad more than half of his time. Leonas Judelevičius is actively involved in development and growth of the Institute, participates in preparation of training programmes and in solving most important and future-defining issues of the HEPI.
Ph. +370-698-35183, email: hepi@hepi.lt
Inga Abramavičienė, Administrator
Mindful and attentive keeper of our paperwork, herself former student of the HEPI. She takes care that shedules and infos, receipts and invoices, invitations and innumerable other papers are not lost, so that both teachers and students may stay on track…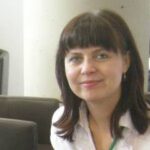 Ph. +370-685-48687, email: inga@hepi.lt